Installation & Maintenance
Product Design Philosophy
Our professional R&D are well equipped with advanced design software and CNC mould and tooling machine. With the support from German state-of-art technology and participation, Dornline's philosophy, which is to offer design-concepts for the taps and bathroom accessories, relies on the enthusiasm of every single person involved and commitment. This enthusiasm guarantees that the design work – from the initial vision and the planning process to the introduction of a new line of products – can be carried out on 100% care and detail.
The fascination of an aesthetic design & solution
The inspiration of Dornline's design is from simple geometry to beauty and is also very important to offer solution to suit fast changing bathroom design concept and application. Our commitment on continuously new product development every year is to guarantee our customers with new concept & idea for better life of living. Our expertise and enthusiastic attitude towards 100% customer satisfaction also lead us to obtain more and more renowned trade customers' confidence and assignment on OEM products development.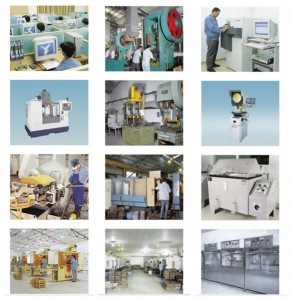 Raw materials control by Spectrometer
Dornline purchases superior brass ingots and material directly imported from South Korea. The inspection of every batch of brass composition no matter in raw or in molten is carried out by spectrometer to ensure the composition to meet the standards required.
Gravity die casting and sand core production
Dornline adopt the whole gravity die casting and sand core production line from Italy IMR. This is to ensure our casting blank body to be fine and thickness even and avoid no impurity, no crack, no pin hole and no porous hole on the blank body. Our fine surface casting body is easy for polishing, no soldering , welding and copper plating rectification work is needed.

This advanced European casting technology make us quite different from many other traditional Chinese faucet manufacturers which are still using traditional sand casting method.
Machining work is one of the important process. We imported high precision CNC transfer machines form Japan to ensure our engineering work reach the tough and strictest requirements.
Machines of forging , zinc-alloy die casting, brass injection , hydraulic stamping, bending, laser welding…etc
Dornline believes that quality of every small components & parts is very important to the overall performance of the taps. Therefore, to keep our quality standards, we produce all small parts & components by ourselves to keep our strictness requirement on our products.
Measuring equipment calibrator
We control and keep our measuring equipment periodically in order to ensure our engineering work reach the strictness and best performance during production.
Dornline concerns the environmental protection importance is one of our society responsibilities. Therefore our polishing center is designed and equipped with machines to reach the environmental requirement. We believe that to provide a safe and clean workshop, we can have good and healthy workers. Then, we can keep and have good polishing standard.
Electro-plating line & lead-free chemical process
To meet the high international requirement in plating is a very difficult task in China by contract out the plating process to outside vendors. Time, cost, consistent quality, cooperate support…etc always cause a lot of trouble to many other Chinese faucet manufacturers. Dornline run our own plating line to overcome all these issue and is very important to set our plating standard much more exceed the international standard. For North America market, we process our basin & kitchen mixers by lead-free chemical process in order to meet the NSF/ANSI 61 standard.
Testing laboratory includes Neutral salt spray tester, electroplate thickness tester, plating solution control laboratory, cyclical tester, flow-rate tester, pneumatic tightness tester, high pressure tester, spectrometer, calibrator and thermostatic/pressure balancing tester. With all these testing equipments and process can make sure our product development & production meet our final product destination and expectation.